As an Agile Coach, a ScrumMaster, Consultant, or Leader in your organization, your job includes helping people work more effectively. Sometimes that means directly helping individuals and teams. But often, your work involves solving problems—and engaging other people to solve problems— people beyond your team.
You may have no authority to insist those people listen or do, yet managers and executives expect organization-wide results from your activities.
Many executives see clearly how teams should change, but don't see how the environment or their own actions impact teams. Handing those executives an impediment list isn't a winning strategy.
In our Coaching Beyond the Team workshop, you will learn the arc of a helping relationship – Center-Enter-Turn. You'll discover ways to establish credibility and rapport to influence and coach beyond the team. You'll learn how to use a range of diagramming and thinking techniques to create understanding, and share data in a way that enables others to engage and take action.
Course Objectives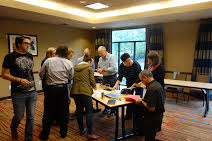 Through simulations and small group activities we'll explore common organizational patterns and dynamics. Through discussion and practice, you'll learn tools that will help you communicate the changes needed to unleash productivity.
You will learn:
How to Center yourself, Enter the system, and Turn the system towards better fit for function
How to see the visible and invisible structures in the organization which sustain the current pattern.
How problems extend into the organization.
How to discover and show factors that affect the situation, and how they influence each other.
How to choose which actions to take first.
Benefits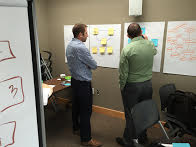 The workshop's design and content will take your skills to the next level. You'll learn techniques for understanding the real problem. New analysis tools will reveal the real company, which bears little resemblance to the chart hanging on the wall. Experiential exercises will make this part of your coaching DNA.
What people say
"Interesting. Thanks Esther and Don for stretching my brain."…Samantha Laing, participant at the latest Coaching Beyond the Team workshop in South Africa.
Read Samantha's post about one of her AH-HA moments.
"Highly interactive and engaging activities followed by thought-provking conversations." …Andrew Saeman, Senior Agile Consultant at Centare.
"This is an exciting, eye-opening workshop that provided creative and innovative techniques for coaching teams while assisting participants in developing their Agile network." …Kathleen Kannan
"A wonderful experiment-driven experience in understanding social interactions and how to effectively influence their outcome." … Michael Schreiber, Senior Software Engineer
"A very intense two days, from which you will come away with new tools & insights you can apply in the real world to coach beyond the team." … Em Campbell-Pretty, Partner, Context Matters
"No better way to start understanding what you see as you work with teams, groups, and organizations. An astonishing amount of insight in two days of interaction." … Michael Tardiff, Consultant
Trainers
Esther Derby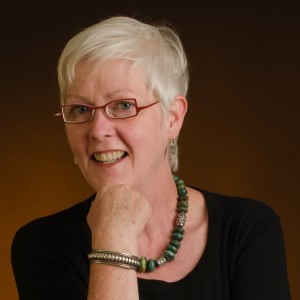 I started my career as a programmer, and over the years I've worn many hats, including business owner, internal consultant and manager. From all these perspectives, one thing became clear: our level of individual, team and company success was deeply impacted by our work environment and organizational dynamics. As a result, I have spent the last twenty-five years helping companies design their environment, culture, and human dynamics for optimum success.
I've written over 100 articles, and co-authored two books–Agile Retrospectives: Making Good Teams Great and Behind Closed Doors: Secrets of Great Management. I write about management, leadership, collaboration, organizations and change (or another topic I'm currently exploring).
I'm an original founder of the Scrum Alliance and the AYE Conference, and I have served two terms on the Board of Directors for the Agile Alliance.
Don Gray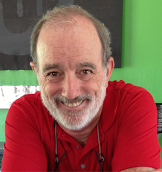 My experience across a variety of industries, from small startups to Fortune 50 organizations, provides a solid platform for assisting clients through their transition to Agile development practices.I incorporate my study of communication, personality types, team styles, systems thinking, and human systems dynamics into my work and writing. You can find a number of my articles published at Better Software magazine and StickyMinds.com.
I frequently speak at local and regional conferences as well as Agile Development Practices and the Agile 201x Conferences.